CMI3000II MIG Welding and Brazing
$16,478.00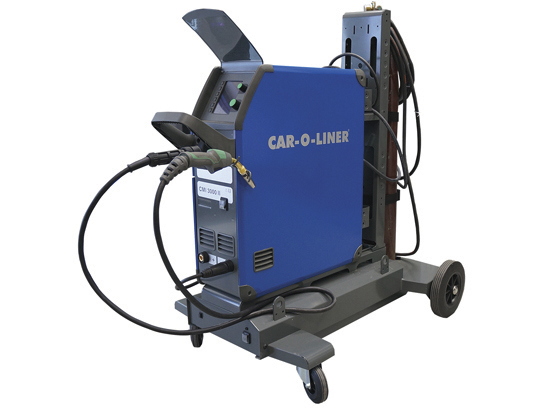 Click to view California Proposition 65 warning
The Car-O-Liner CMI3000II welding machine has been developed for competitive quality welding sheet metals in the increasingly complex steels and aluminium alloys. CMI3000II has state-of-the-art technology for MIG brazing in high tensile steels or welding ferritic stainless steel. Joining of special alloy thin plates requires a gentle process. The CMI3000II maintains the corrosion and strength properties of the material with little post-treatment required.


Features
Large user-friendly controls.
True Spray Pulse function will not damage heat-sensitive materials like aluminum or galvanized steel.
Pulse and Quatro Pulse modes for heat-sensitive materials.
Program Wizard™ is a built-in guide that allows the welder to find the right welding program.
MIG-A Twist®™ welding torch -- a turnable swan neck allows access to hard-to-reach places.
Designed to meet future demands for materials and gas combinations.
Digital memory allows for saving up to 200 welding jobs with easy recall from an SD card.
Environmentally friendly with new technology and use of low energy components.
Other CAR-O-LINER Company Products