AMP 100 Portable Digital Multi-Meter with Inductive Amp-Clamp
$221.00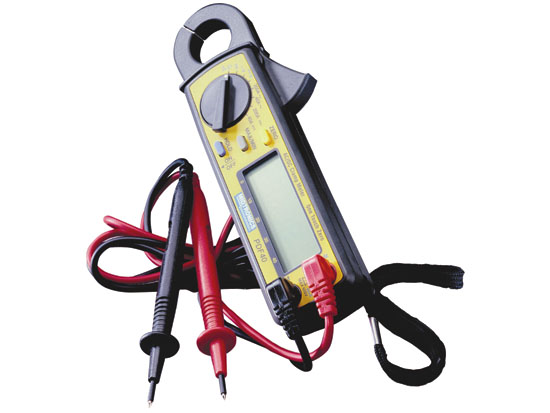 This handy multimeter can be used in a variety of applications. Measures both AC and DC voltages to 400 Volts; AC and DC current to 200 Amps as well as resistance and continuity. 10mA resolution. Never have to break the line again to insert your DMM into the circuit to measure small current drains. The AMP-100 allows you to just clamp around the wire and measure current down to 10 milliamps. This will help speed up your trouble shooting.


Features
Low Level DC Amp Range for easy detection of excessive parasitic drain. 10mA resolution.
200A DC Amp Range measures system output level for advanced starter diagnosis.
Small Jaw Size allows for fitting into tight places and ensures accurate measurement.
One Touch Zero Button also simplifies operation, allowing the current reading to be used as a zero reference value for all other measurements or to remove the offset value caused by the residual magnetism.
Hold button freezes the reading on the LCD when measurement points are reached but the display is not visible.
Max/Min Button to display and update either the Max or Min measurement when activated.
Probes make it a useful tool for all pinpoint diagnostics like finding shorts and voltage drop tests.
Rugged design and protective carrying case for the designed for harsh environments.
Other Midtronics, Inc. Products